Skip to Content
Quality Portland Cedar Roof Treatment
Our Roof Repair & Treatment Process Is Neat, Clean, Simple, Safe, & Effective
With so many options available for roof repair and treatment, you may be wondering what sets CedarTech apart. CedarTech is the proud recipient of the Angie's List 2013 Service Award and we are also a member of the Construction Contractor's Board, as well as the Better Business Bureau. With our credentials, you can rest assured knowing that your roof is in good hands.
Unlike other roofing companies, we use a unique process on cedar roofs that is both gentle and effective. We do not use traditional pressure washing as a part of our process. Pressure washing can cause more harm than good to your cedar roof. Our process has many benefits in comparison to others.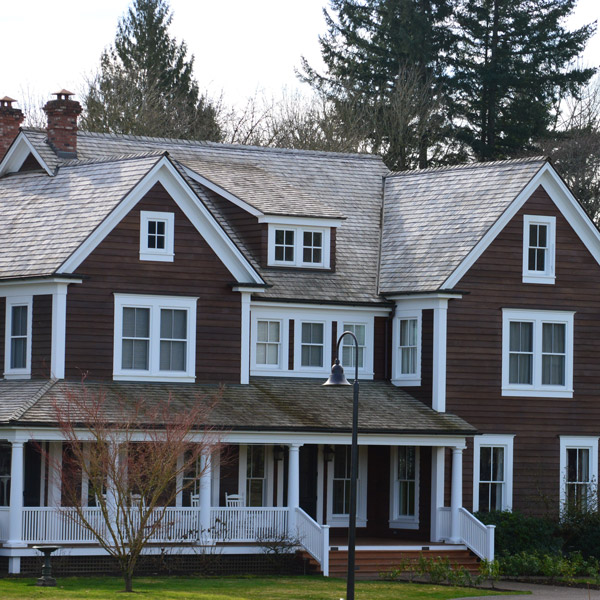 Save Money With CedarTech
Since our process is so effective, you can also save money in the long run. If you go with companies that use more abrasive techniques, you may end up spending more money on maintenance throughout the years. With our Portland cedar roof treatment and repair services, we make sure your roof is durable. We also offer a five year moss warranty on our work to give you the peace of mind knowing that we look after you.
Our five-year moss warranty includes:
We provide our Cedar Silver product in the areas of regrowth
100% of product cost is covered during the first three years, 50% the fourth year, and 25% the fifth year
Product must be applied by CedarTech
Limitations apply
At CedarTech, We Don't Cut Corners
We make it a point to offer you the best service possible, which means we do not cut corners. Our team only uses OSHA-approved safety gear and carries Workman's Comp insurance to reduce any liability in the event of an emergency. We do not pay our employees under the table, and we claim all of our income and file taxes properly. With our honest and thorough services, you can rest assured you are in good hands.
For more information about our company and to receive a free quote, call us at 503-484-6434. We look forward to working with you and helping you get the most out of your cedar roof!
Call Us to Schedule a Service Today